Celebrity DUI Convictions
I See....Drunk People?

Haley Joel Osment Speaks Out About his 2006 Celebrity DUI Convictions.
The San Francisco Chronicle has reported that Haley Joel Osment has spoken out about his 2006 DUI conviction. The former "Sixth Sense" and "Pay it Forward" child actor was arrested in July 2006 outside Los Angeles for crashing his vehicle into a mailbox. Osment admitted he betrayed his family's trust with his DUI.

"That night was an example of being a foolish high schooler screwing around before college starts," he said. Osment also noted that treating DUIs in the media as "a Hollywood thing" ignores the fact that "it can happen to anybody."

Celebrity DUI Convictions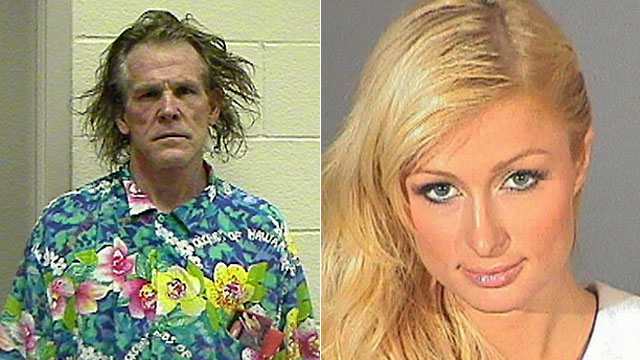 See?  You are not alone. In addition to Haley Joel Osment, other Hollywood A-listers on the wrong side of a booze cruise.
Celebrities with DUI convictions include:

Justin Bieber (Most recent 2014)
Nick Nolte
Paris Hilton
Khloe Kardashian
Kiefer Sutherland
Heather Locklear
Mel Gibson
Vince Neal
Lindsay Lohan
Not to mention:
Shannen Doherty
Rebecca De Mornay
Vivica A. Fox
Tracey Gold
Mischa Barton
Mickey Rourke
Steve McQueen
Keanu Reeves
David Hasselhoff

And Let's not forget:

Ray Liotta
Lane Garrison
Andy Dick
Tracy Morgan
Mike Tyson
Jason Priestly
Jean-Claude Van Damme
Kelsey Grammer
Wow…after compiling this list, I think it may have been easier to list celebrities WITHOUT DUI convictions vs Celebrities with DUI convictions! 
The point is…it can happen to anyone. A DUI conviction does not define any of these people. And it certainly does not have to define you.

(Of course, it goes without saying that drinking & driving is a bad idea…The Diva never wants anyone to jeopardize their safety or the safety of others. Or the safety of trees… or ditches...you get the point)
Click here to get a DUI Insurance quote
From Celebrity DUI convictions to home page
I highly recommend Brown-Phillips Insurance! They have great DUI insurance rates." Don (disabled vet) (Winston Salem, NC)
"I had a DUI in 2011 and my other car insurance went sky high for dui insurance. Ashlee from the Raleigh office contacted me with a quote and I was so surprised and pleased at what she told me.
I hesitated at first thinking "there had to be a catch or hidden fees" but each time I called she assured me that WAS the right quote for the dui car insurance. So... here I am with my new car insurance. Thank you Ashlee" Linda (Banner Elk NC)
"My husband got a DUI in 2009 and we have been paying extremely high rates on auto insurance and did not realize there were companies like Brown-Phillips Insurance out there that would discount DUI Insurance NC until an agent from State Farm told us.
So I did a little hunting and found Brown-Phillips whose rate was less than half what I had been paying for DUI Insurance. I only wish I had known sooner. We could have saved a lot of money." Shelley (Greensboro, NC)